We've covered those amazing vintage bloggers but now you're probably wondering where you can get your hands on your own vintage items. Etsy is a great place to start, here are some dresses that are currently for sale. These will probably sell quite quickly but we've linked you to the sellers so you can find more beautiful items.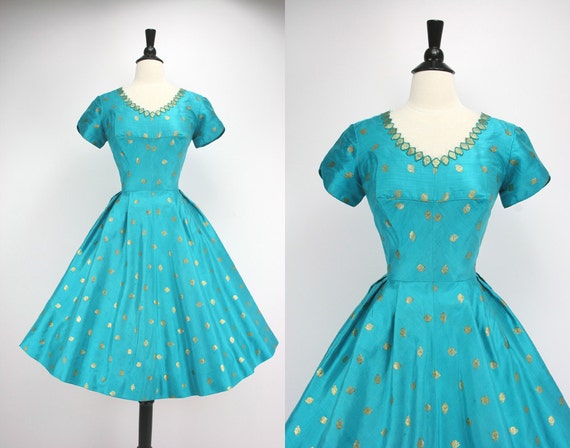 Both these lovely dresses are from Swingkatsvintage. They're both from the 1950s and have beautiful full skirts and nipped in waists. Click on the images to find out more about the individual items. That first dress is perfect for summer garden parties, wear with simple white/pastel wedges. The second dress is more suited to parties or perhaps even a wedding. Wear with gold shoes.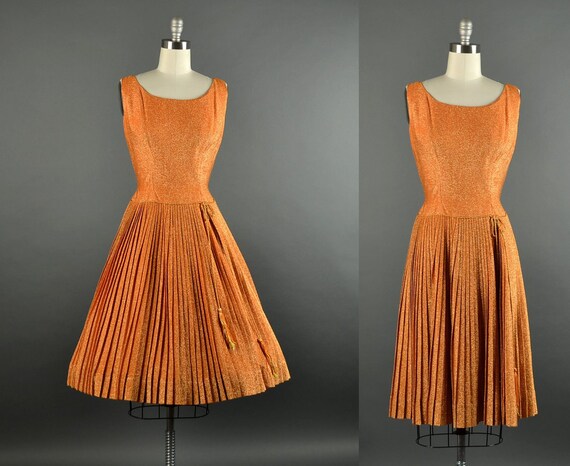 This 1960s dress from Nodtomodvintage ticks all the boxes when it comes to ages as well as the metallic trend. I don't think the image quite does this dress justice. It's beautifully shimmery and that pleated skirt would be so flattering. You can dress this up however you want. Simple nude flats and pearls to killer heels and diamonds, it's up to you.
Looking for a LBD but want to stay vintage. Check out this dress from gogovintage.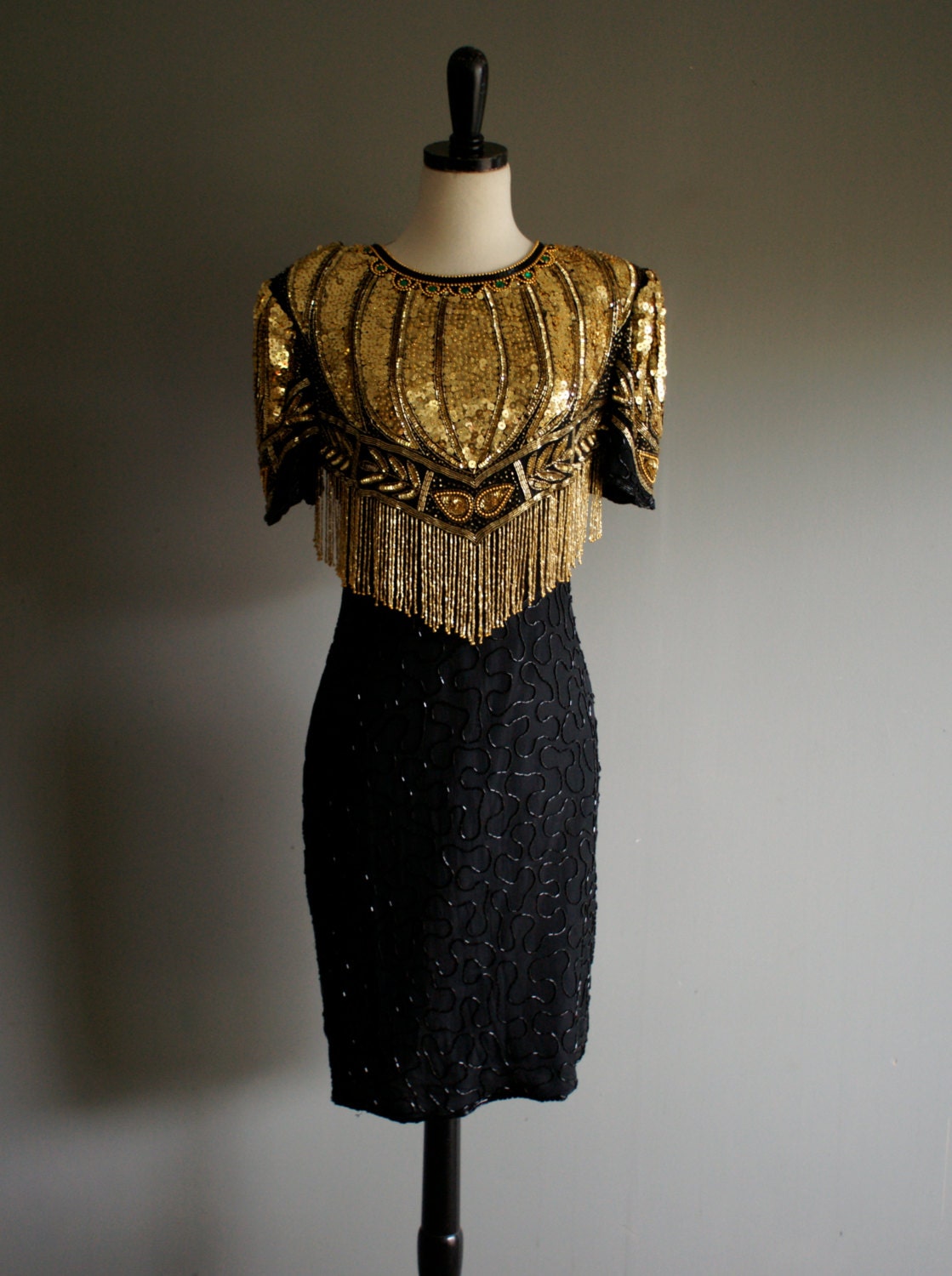 Finally, this bafflingly beautiful 1980s dress from heightofvintage. I love everything about this, from the beadwork to the sequins. Wear with patent black stilettos.