I love color and patterns. A bold and exciting print brings all of that together. In the last few years we've seen gorgeous leopard print items and even clothes with owls on. Fashion changes, though, and those styles are quickly being replaced by new prints. Here are some of our favorites:
Watercolor
We showed this off in a recent blog post. There's something beautiful and summery about these pastel florals. I particularly love the ones that could've come straight from an art gallery.
Food
It might be fruit or it might be something a little more obscure like ice cream. Either way, summery food prints are the way forward this season.
Comic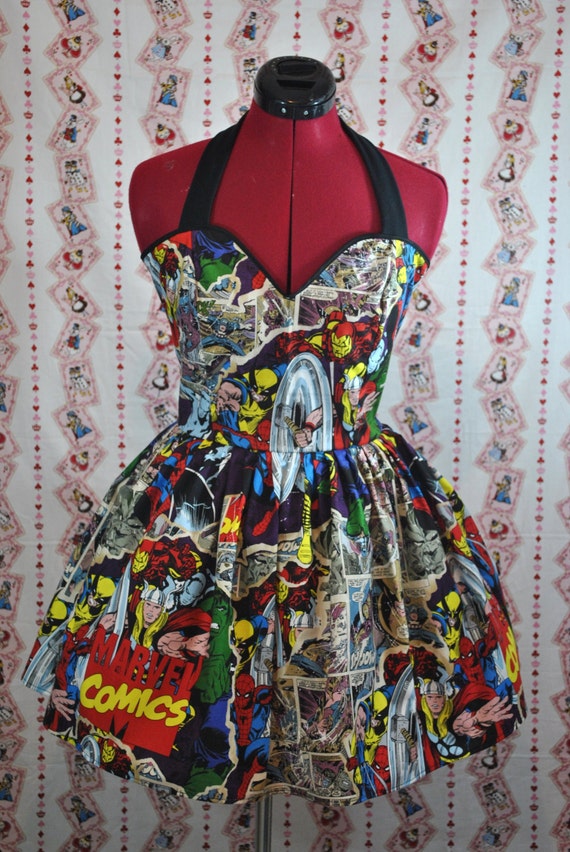 I have to admit, I'm a bit of a comic book lover (Marvel, preferably) so anything featuring these kind of prints is right up my street. This particularly lovely dress is available on Etsy.
Geometric
This trend isn't exactly ground breaking but there's something so elegant and modern about those sharp lines. Geometric prints can work well in all sorts of settings; from your business attire, to a party dress.
Splatter
This is another artistic print I just can't get enough of. Imagine your clothes are a canvas…
To find out more about these items and more, check out my Prints I love Shoplinkz list.