The man cave is no longer a room for the men to hide away in and play computer games. Any woman with an appreciation of technology can have her own man cave, I certainly do. Now, you're probably wondering what's in the ultimate man cave. If space and cost weren't deciding factors, this is what you should have.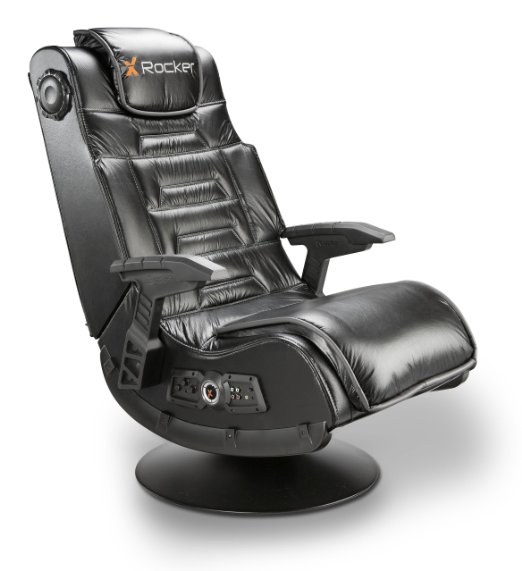 Gaming chair and console
There's something very accessible about consoles and, as far as next-gen goes, I'm fully sold on the Playstation 4. It's easily the better console when it comes to power and graphics. Xbox are pushing the apps and social side too much. I just want to play games.
This gaming chair is everything you need when you're sitting playing computer games. It has build in speakers and it'll tilt and swivel wherever you want it to, this means ultimate comfort. It's also great for relaxing and listening to music.
Gaming PC
Now, your gaming shouldn't be limited to console games because, more often than not, you can get a better experience by playing on a powerful PC. Firstly, your graphics aren't limited to the console you choose to buy. You could build a PC bit-by-bit to get the most out of yours budget. You could go for the top processor, graphics card, hard drives and so on. Not only that but you can upgrade all or some of those parts whenever you fancy.
If you don't want to go out and buy all the parts of a computer and build it yourself, check out Alienware. You can customize their basic (and by basic I mean super-powerful) computers with everything you could ever need. Even if you don't add all the extras you've still got a PC to rival the latest console.
Beanbag
Every room should have a huge bean bag in it. These huge cushions can be sat on in so many ways. They're more than comfortable for reading, watching TV, sleeping and gaming.
A great desk and chair
Even if you don't use a desktop computer, a desk and chair is going to be a huge part of you man cave. Maybe you'll sit her to take calls, browse Tumblr or doodle.
TV
You need an LED Smart TV, trust me. Go big and go for some impressive surround sound too. This will enhance any movie-watching experience.
Books
Perhaps not the traditional man cave fare but what's better than holding up in the best room in the house with a book you can just get lost in? If you're an avid reader then a huge bookcase stocked high with all sorts of genres is a must-have.
General geekery
Whether it's a Nintendo controller coffee table, light sabre wall light, Breaking Bad candy, Sherlock skull or Farscape Mural, you'll need something geeky in your man cave. Personally, I'd have this TARDIS fridge so there are always beers and snacks at the ready.
Take a look at this and so much more over at my Shoplinkz Ultimate Mancave list.